Payment and Customer Services.
Greentech.bz is providing the fuel enhancing device shipping via DHL to worldwide. The website is operated by MOLETECH GROUP registered in Delaware, USA. All the payment is using the system provided by Stripe.com with US currency. Customers are welcome to pay via Visa, Master Card, and American Express. Of course, the Bank Wire is also welcome.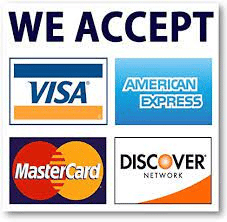 For customer services, you may contact us via email at: business@moletech.com.
Sales and Return Policy
Here is our Sales Policy below, please look before you place any order.
Refund Policy — All the products are refundable when the package is fine-looking, no damage to packages with no missing items.
You may contact us and request a return before you ship back any packages by sending us an email to business@moletech.com.
After the returned packages are received, the payment will be refunded and back to your credit card.
Delivery policy — All the goods are shipped via DHL within 7 working days.



Return policy –
All the retail sales are returnable when the package is fine-looking, with no damage to packages with no missing items.
All the wholesales orders are seen as the trade with no returns and refunds, any orders are seen as agreed and accepted these terms when you placed the order.
Cancellation policy — Any orders are cancellable before shipment. Under any circumstances, you may press the cancel button by log in your account: https://Greentech.bz/my-account/
The product may need professional installation by mechanic shops to activate the product.
Please check our Privacy Policy Page: https://greentech.bz/?page_id=5115
Our Business Address:
Moletech Group
8 The Green Suite 5771, Dover, DE 19901
Legal or Export Restrictions:
Our products are made subject to any restrictions concerning the export of products or technical information from the United States and other countries that may be imposed on the customers from time to time. Customers are responsible and agree that they will not export, directly or indirectly, any technical information acquired from the products using such technical information to a location or in a manner that at the time of export requires an export license or other governmental approval, without first obtaining the written consent and/or licenses to do so from the appropriate agency or other governmental entity in accordance with Applicable Law.
PCI (Payment Card Industry) Compliance 
PCI means compliance with the current standards and practices promulgated or endorsed by the PCI Security Standards Council. We will remain in compliance with the Payment Card Industry's Data Security Standards in force at the time of any purchase, and as may be applicable to us. Customers acknowledge the importance of customer's ability to accept credit card payments. We will use commercially reasonable efforts to work with customers in order to assist in respect of customers continued acceptance credit card payments.
Encryption
To protect our customer's privacy, our product integrity and our digital rights, we use various encryption techniques in our products and services. These techniques may include protocols such as, but not limited to, SSL, TLS, and HTTPS and Authenticode signatures of our products. Additionally, standard and proprietary encryption algorithms may be used for licensing and to aid the preservation of our digital rights. While we may present, store and/or transmit data when used in applications, these products do not provide encryption algorithms for storage or transmission of such application data