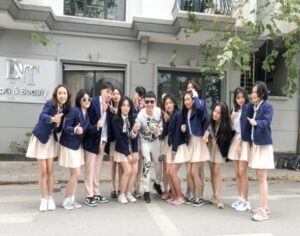 Greentech: Joining hands to protect the green environment
Huu Uoc - Xuan Hoa (TTDNO) | Wednesday - May 5, 2021 12:14Web page sources:  
https://bantinplus.vn/index.php/greentech-chung-tay-bao-ve-moi-truong-xanh.html
Original Language: Vietnamese translated by Google
 
In today's stormy development, environmental pollution is not only a painful problem for Vietnam, but has become an unfinished global story. 

Pollution is increasingly destroying the environment around us.



The harmful effects of environmental pollution directly and indirectly affect the quality of life, leaving many serious consequences. 

According to UNICEF, Hanoi and  

Ho Chi Minh City

  have the top air pollution index in the world. 

That is a red alarm for the health of people in these two hotspots. 





In a report by the Ministry of Natural Resources and Environment, it also pointed out that all traffic has caused about 70% of the air pollution and the condition is getting worse and worse, threatening human health. Most. 

Not only the respiratory system is affected, the air pollution also causes complications such as dizziness, headache, memory loss ... It is worth mentioning that the elderly have to face with stroke, and cardiovascular disease. increase as a result of air pollution.

In Vietnam, vehicles are still mainly motorcycles, so the pollution from motorcycle smoke is also a worrying type of air pollution. 

Accordingly, everyone knows that waste and dust from vehicles such as cars, motorcycles, trucks, planes, trains ... are easy to pollute the atmosphere. 
Together with Greentech – Joining hands to bring green environment
Aware of this, Ms. Tran Ngoc Van - General Director - NEOPLUS company confided: "To build and develop a product that benefits the community, society and people of Vietnam, after a while. During research and product research, I have cooperated and signed an exclusive contract with MOLETECH Group - Taiwan to launch and develop Greentech fuel-saving equipment in the Vietnamese market. With Greentech, we make sure to offer our customers an environmentally friendly product to work together to save our earth by reducing air and water pollution ".


Greentech not only helps you save fuel, but also reduces harmful emissions to the environment by 96%.
With the mission of providing users with the world's most advanced and high-tech products, Greentech helps limit harmful emissions to the environment, brings a cleaner atmosphere, protects children's health. people. Not only that, Greentech also brings a high economic value by helping drivers save up to 30% of fuel, reducing maintenance time, thereby bringing a more stable economic source for users. .
At the same time, Greentech is a high-tech product, produced by Moletech Corporation (Taiwan) which is one of the world's leading biotechnology and NANO application companies. This is considered a technological breakthrough in the production of the most modern and most advanced energy saving and environmental protection equipment today.


Greentech not only helps you save fuel, but also reduces harmful emissions to the environment by 96%.
n particular, this device is easy to use, easy to install and the result is confirmed by TUV, SGS and California Environmental Engineering (CEE) – the Center for Environmental Research is recognized by the US EPA. . GreenTech fuel-saving equipment for motorcycles, motorcycles, cars, trucks, boats …. uses patented molecular reaction technology, to reduce the surface tension of the fuel in the fuel tank, and to the vehicle's fuel lines. This process changes the set of fuel molecules from large clusters, into smaller clusters, or even a single molecule (nanoparticle fuel), by counteracting the van der waals force that leads to intactization. better fuel chemistry, thus saving fuel better and reducing harmful emissions into the environment, making the air cleaner.

Along with that, Greentech fuel-saving technology has been developed for more than 10 years with more than 3 years of actual testing. Several thousand cars were tested and in 2006 the test results clearly concluded that GREENTECH improves efficiency in reducing fuel consumption, reducing harmful emissions significantly.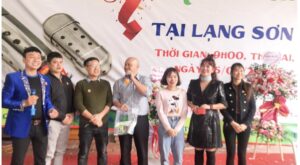 In fact, Greentech has been used and trusted by celebrities such as young director TUAN ANH (Phim Phượng KHUU), Mr. Kim Kyu – Former President of the Association of Han Kieu in Vietnam, actor WEN BANG HUNG, Director – Actor TRUONG THINH …. Leading transportation and service companies such as: GRAB, Mai Linh, VINASUN ….. also choose to use and accompany GREENTECH.
In addition, Greentech is pleased to accompany "TRADE CONNECTION PROGRAM – INNOVATION ENTERPRISES IN VIETNAM IN THE SUPPLY CHAIN in 2020" and CARBON FINANCIAL CONFERENCE FOR GREEN DEVELOPMENT by the Ministry of Natural Resources. – Environment coordinated with ministries and agencies to organize.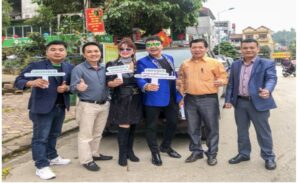 Advantages of GREENTECH equipment:
1. Reduce up to 96% of harmful emissions
2. Save 10 – 30% of fuel
3. Eliminate accumulated coal dust
4. Easy & simple installation
5. Increase horsepower & torque
6. Save 5 – 15% for diesel engine
7. Keep engine in good condition
8. Use lasts more than 10 years.